With most socializing happening outdoors these days, we're getting lots of requests for wines suited for a patio or a picnic. We ran out of most of our everyday wines back when everyone was busy stocking up on pasta and purell. But we've just restocked, and none is more welcome than today's Côtes du Rhône.
Goubert's humble Côtes du Rhône is the least expensive wine in our portfolio (not counting Futures), but we think it well overperforms its rank. It's supremely versatile: gulpable, crowd-pleasing, well priced, and pairable with everything and nothing at all. It's not the fanciest wine in your cellar, but it might be the most useful.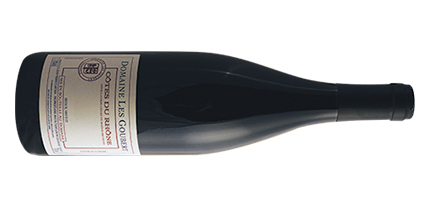 A Côtes du Rhône should be balanced, dark, and inexpensive — Goubert's is all three. It's juicy, fresh and lively on the palate. The nose showing dark wild cherries, raspberries, and a hint of menthol. The mouth is both jammy and refreshing, with notes of white pepper, licorice, and plums. And the 2019 that has just arrived is a whole lot of wine in a $16 bottle.
It's a by-the-glass wine for your kitchen, something to enjoy before and during your meal. Serve this with anything from hamburgers to our favorite pasta: oil, garlic, red pepper flakes, and ample grated parmesan.
____________________________
Goubert Côtes du Rhône 2019
bottle price: $16

FREE EAST COAST SHIPPING ON ANY 12 BOTTLES