Some wines are esoteric — subtly funky Burgundies; oxidative Jura whites; dessert wines made from moldy grapes, skin-contact orange wines, etc. Like a Rothko canvas or a Philip Glass composition, these wines are best understood with some context.
Other wines offer more straightforward enjoyment: uncomplicated hedonistic pleasure. And today's wine is firmly in the second camp. The Domaine les Goubert is among our most popular producers, and the special Gigondas "Cuvée Florence" is their finest wine. It's not subtle or traditional, but it's pure, cozy delight — and sometimes, after a long day (or year), that's just what we need.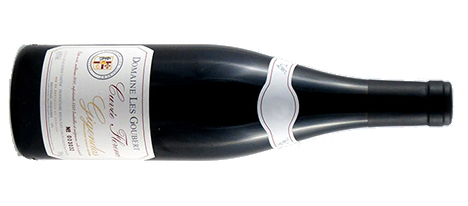 That's not to say the wine lacks complexity. The 2015 Florence blew tasters away at a Zoom tasting we did last month, and the longer it's open the more its complexity builds. Made from 50/50 Grenache and Syrah, the wine spends several years in oak barrels, developing depth and spiciness.
Today the 2015 is coziness in a bottle — the nose shows stewed raspberry jam, thyme, and a hint of lavender. The mouth is intensely concentrated, with a chewy blend of chocolate, plum, blueberry jam, and pan drippings. The finish is long, with a dose of wood that should carry this wine for many years.
____________________________
Goubert Gigondas "Florence" 2015
bottle price: $52

FREE EAST COAST SHIPPING ON ANY 12 BOTTLES