Climate change has affected many aspects of winemaking in France. Most changes have proven challenging, such as spring frosts, hailstorms, and overripeness. But others have been beneficial. For instance, in Burgundy the malady-prone Pinot Noir vines have become healthier in warmer, drier weather. (See our Ansonia Journal article for more on climate change and winemaking.)
The most evident silver lining of climate change in Burgundy has come on the region's margins. In areas like the Hautes-Côtes de Nuits and Côte Chalonnaise, where ripening Pinot Noir fully was once a perennial struggle, winemakers now often achieve ripeness with ease. Indeed the quality of wine from these "lesser" regions has improved dramatically in recent decades, but (in most places) prices have yet to catch up.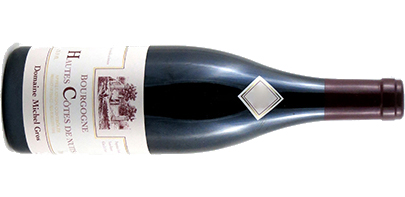 It was over 40 years ago that Michel Gros's father Jean began buying up land in the Hautes-Côtes de Nuits. The terrain is 100 meters higher in elevation than the Côte d'Or, and the grapes typically ripen a week later. This prescient investment has begun to pay real dividends, and none more obvious than in 2018 — a vintage with record breaking levels of heat and sunlight.
Gros's 2018s from the Hautes-Côtes are magnificent, often resembling village wines from the Côte d'Or in their depth and completeness. Our (tariff free) allocation of the 2018 Hautes-Côtes de Nuits has just arrived, and it's a stunner. The nose opens immediately with plums, toast, violets, and briary dark cassis fruits. The mouth is smooth and full, with inky, palate-coating texture laid over a subtle foundation of velvety tannins.
Vinous's Neal Martin praised the "floral bouquet of sensual red cherries," calling it a "finely crafted Bourgogne Hautes-Côtes." Bill Nanson found "a lovely open, energetic character," concluding "simply excellent wine." It's a tremendous value under $35 — serve it to a pinotfile, and they'll guess you paid quite a bit more.
____________________________
Gros Hautes-Côtes de Nuits rouge 2018
bottle price: $34

FREE EAST COAST SHIPPING ON ANY 12 BOTTLES