Winemaker Frederic Michot is as brisk and energetic as his wines. He talks and drives fast, and sports the same no-nonsense attitude found in a glass of his Pouilly-Fumé: pure Sauvignon blanc, no oak, clean and crisp.
Michot's side of the river may be less famous than his neighbor Sancerre, but he isn't willing to concede it any advantage. His wines are exceptional Sauvignon blancs, full of precision, focus, clean dry fruit, and beautiful tension.
Sancerre deserves its fame and acclaim; but Pouilly-Fumé is its scrappy underdog cousin, with just as much to offer, and at a better price.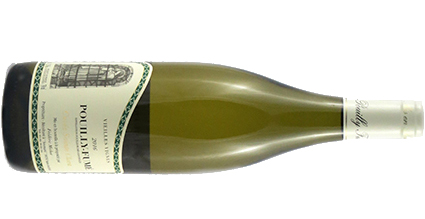 Michot's Pouilly-Fumé Vieilles Vignes is refreshing, unoaked, mouthfilling and utterly delicious. His 2020 old vine cuvée is terrific, and just into our warehouse. Michot combines a ripe, sunny vintage with bursting tension underneath the gorgeous fruit. There's lots of inexpensive Sauvignon Blanc around — most of it isn't half this good.
The nose shows mango, grapefruit rind, and straw; the mouth shows ripe grapefruit, lime rind, and honey. The wine is at once mouthfilling and electric, with the persistence of richness and freshness found in finest Sancerre.
____________________________
Michot Pouilly-Fumé VV 2020
bottle price: $22