Mother Nature tends to be a bit friendlier to the winemakers of the Southern Rhône. There's plenty of sun and warmth, the grape varietals are generally hardy, and the northwesterly Mistral wind keeps the grapes dry and maladies at bay. It's still hard work, but lots of winemakers we know in Burgundy look longingly at the conditions to their south.
Even by southern standards, the 2015 vintage was just about perfect. Early (but not too early) flowering, warm days, cool nights, enough rain, and clear skies at harvest time. On the subject of the 2015 Rhônes, Vinous's Josh Raynolds found "wines that are full-flavored without being ponderous and with a compelling interplay of richness and energy."
He goes on to highlight one town — "2015…produced one of the most consistently excellent sets of Gigondas that I've ever had the chance to taste."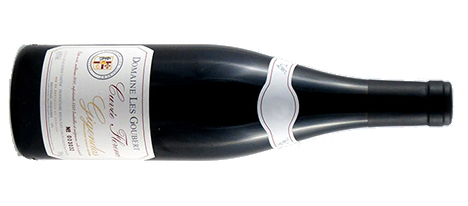 Today we're suggesting the 2015 Domaine les Goubert Gigondas "Florence," a Grenache-Syrah blend from one of the region's reference point producers Rhône. This is Goubert's only barrel-aged wine, and while their whole lineup provides terrific value, nothing dazzles quite like the Florence.
This wine perfectly embodies the term "layers." It changes the moment the bottle is opened — we suggest a half hour in a carafe to help it along. When it's open and firing on all cylinders, it's a symphony of taste: lavender, boysenberry, black pepper, chocolate, raspberry jam, earth, and toast.
____________________________
Goubert Gigondas "Florence" 2015
bottle price: $52