Puligny-Montrachet is generally considered the finest white wine town in Burgundy – and thus, by most accounts, the world. It's where Chardonnay reaches its highest expression – at once intense, elegant, chiseled, floral, and subtle. Puligny is less opulent and mouthfilling than its two famous neighbors, Chassagne and Meursault – its elevated water table and high mineral content make the wines more linear and reserved.
This usually means Puligny requires (and rewards) patient cellaring, and indeed Puligny is often the last white Burgundy in a vintage to drink well. But today's wine is an exception – Bohrmann's 2019 "Grands Champs" is the most drinkable young Puligny we've ever had.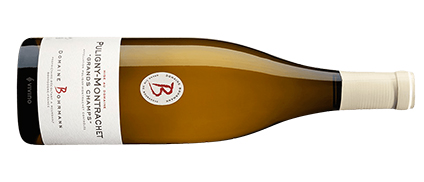 The nose is classic Puligny-Montrachet: intense and dry with a gorgeous, delicate floral overlay. Notes of lemon peel and stones meld with faint herbs and chalk. But the mouth you'd be mistaken for guessing Meursault. The classic Puligny tension and angularity is there, but with an unusually concentrated roundness and sucrocité.
We expect this will be delicious for several years, but for once patience is not required. It's a chance to taste Puligny with a bit of that youthful edge taken off. Whether it's more a generous Puligny or a tension-filled Meursault is up to you – either way it's a surprise and a delight today.
____________________________
Bohrmann Puligny-Montrachet 2019
bottle price: $75