White Burgundy is an easy wine to pair with food. At the high end, an ageworthy bottle Meursault or Puligny can exceed the subtlety and depth of a red Burgundy. Paired with a lobster risotto or veal in cream, it's a marriage of opulence and charm.
But white Burgundy also answers the call for something uncomplicated and reliable — a Monday night pasta dish, or a hearty bowl of mussels. Gerard Thomas's Bourgogne blanc has been our go-to white burgundy for over a decade. It has become a "house white" for many of our readers, and we're honestly not sure what we'd do without it.
The 2020 Bourgogne blanc at last arrives in our warehouse today, after months in transit. It's a staple of our cellar, and it's awfully nice to have it back in stock.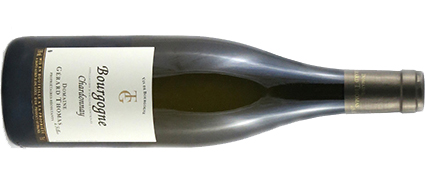 Thomas's 2020 white Burgundies are unusually good – a hot year with low yields concentrated both the fruit and the acidity, producing wines jam-packed with flavor and freshness. All of Thomas's 2020s deliver far above their classification, and the Bourgogne particularly so. Classy yellow fruit palate pulses with energy and golden fleshy roundness – this is entry-level only in name and price.
The nose is soft and elegant, with hazelnut and toasty oak notes melting into lemon and baked apple fruit. The mouth is round and mouthcoating, with delicate freshness acidity balancing a shimmering core. It's delightful on its own – if you open a bottle while you're still making dinner, better have a second bottle at the ready.
____________________________
Thomas Bourgogne 2020
bottle price: $29