Well-priced white Burgundy is getting harder to find. Chablis continues to be a great source of value, and particularly in the summer we find ourselves pairing crisp, unoaked Chablis with almost everything. But sometimes the meal calls for a white with a bit more gravitas, and for such an occasion we head to the heart of Burgundy. 
Prices on white Burgundy from the Côte d'Or are headed skyward, but there are still pockets of value if you know where to look. A few years ago we stumbled across Sofie Bohrmann's wines at a Beaune restaurant. Formed in 2002 with just 1.5 hectares of vines, she has no other US importers and almost zero critical reviews.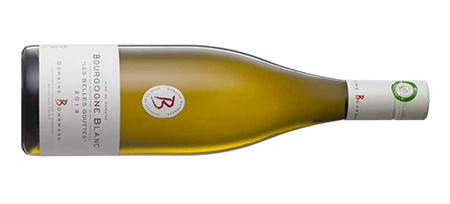 Bohrmann is a master of careful oaking. Her terrific cuvées from Meursault, Puligny, and St-Aubin channel each town's terroir with honesty and precision – just enough wood to support the wine, but not enough to get in the way.
Borhmann's Bourgogne blanc comes from 40 year old vines, giving the wine an intense, distilled mouthfeel and excellent length. The 2019 is an extraordinarily complex wine for its level. The nose is smooth, elegant, floral, and concentrated, with more than a passing resemblance to Meursault. The mouth is cool, impressively long, and vibrant — ripe and ready to drink immediately. 
This continues to be among the most impressive regional-level Bourgogne blancs we've tasted in years, and it keeps getting better. Pair with a plate of shrimp scampi.
____________________________
Bohrmann Bourgogne blanc 2019
bottle price: $34

FREE EAST COAST SHIPPING ON ANY 12 BOTTLES