Michel Gros produces some of our favorite red Burgundies. His style is smooth and elegant, with warm, enticing notes of toast, red berries, and a silky texture. Gros's village level and premier cru wines can be truly extraordinary, but they often need investment and patience to achieve their potential.
But not all Gros wines hail from such exalted zip codes. Gros makes several "petits vins," which aren't as complex or long-lived, but offer a chance to sample his brilliance at a more affordable price. Particularly in a stellar vintage like 2019, his regional level wines overperform by a mile.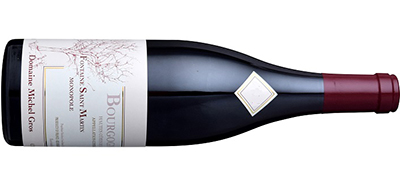 Gros's best regional-level cuvée is the Fontaine-St-Martin, a large 7 hectare plot split between white and red. This is always a step above the rest of Gros's regional wines, and in 2019 the distinction holds true. Burghound found it "outstanding," "excellent," and a "big and rather serious wine by the standards of the appellation," with a "sneaky long finish" and "excellent volume."
The nose shows perfume, toast, red berries, and minerals, with a precision and tension that reminded us of a village Morey-St-Denis. The mouth is rich and deep, with lots of concentration and complexity. Blind taste someone on this and they'd put it somewhere on the Côte de Nuits. Only you (and your wallet) will notice the difference.
____________________________
Gros HCDN Fontaine-St-Martin 2019
bottle price: $39

FREE EAST COAST SHIPPING ON ANY 12 BOTTLES