With a supply crunch from recent small vintages and seemingly inelastic demand, the cost of Burgundy is headed in one direction. And yet amid ballooning prices Chablis has maintained its place as a consistent source of value. Even Grand Crus from top tier producers still rarely break the $100/bottle mark.
Of the forty premier cru vineyards across the appellation of Chablis, Montée de Tonnerre is undisputedly the finest and most prestigious. As wine writer Rajat Parr puts it, Montée de Tonnerre "produces at Grand Cru status, but still goes for Premier Cru prices."
Romain Collet's "Montée de Tonnerre" is his finest premier cru, but it's just as well as all his others. You'd be hard pressed to find a more impressive white Burgundy for the price.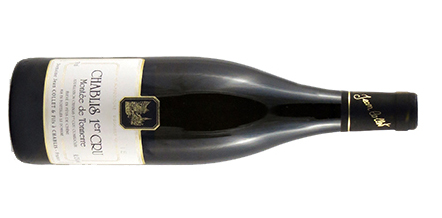 Collet's 2019 Montée de Tonnerre is intense and concentrated. Romain has beautifully channeled the citrus fruit, saline, and stone notes into a solid, chiseled, regal white Burgundy. Burghound awarded 90-92, finding it "refined" with "lovely minerality and detail."
Chablis is our go to summer white – crisp, vibrant, and easy to pair with just about everything. For casual summer dinner parties our entry level Chablis are delicious and well priced. But for a thoughtful meal – scallops, fine fresh fish, lobster risotto – this real upgrade is just a few bucks more.
____________________________
Collet Chablis 1er "Montée de Tonnerre" 2019
bottle price: $38

FREE EAST COAST SHIPPING ON ANY 12 BOTTLES