We're big fans of "pantry pasta." You know the type — al dente spaghetti, parmesan, garlic, olive oil, butter, and some combination of pepper flakes, anchovy, lemon, etc. Sometimes we love spending hours in the kitchen working on a multistep gustatory masterpiece — other times, we make this.
And today we're suggesting this dish's vinous equivalent — Goubert's Côtes du Rhône. It's gulpable, crowd-pleasing (remember dinner parties?), and delightfully affordable. The 2019 is as good as it's ever been — a warm year with generous richness and excellent texture.
At $3.20 a glass, you'll probably spend more on the parmesan for your pasta.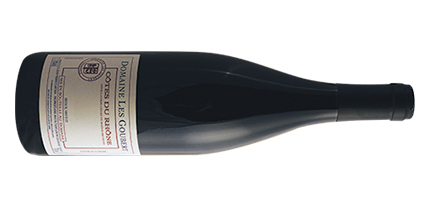 A Côtes du Rhône should be three things: refreshing, dark, and inexpensive. Goubert's is all three. The relatively low alcohol, keeps it fresh and lively on the palate. The blend of six grapes classic Rhône grapes forms a rich, hearty, dark wine. And it's inexpensive enough to pull out at a moment's notice.
Winemaker Florence Cartier has improved this cuvée perhaps more than any other since she took over a few years ago. The nose is expressive and surprisingly refined, showing dark wild cherries, raspberries, and a hint of menthol. The mouth is both jammy and refreshing, with notes of white pepper, licorice, raspberry and plums.
It's a by-the-glass wine for your kitchen, something to enjoy before and during your meal. When your eyes glaze over from too much Zooming, give this a try.
____________________________
Goubert Côtes du Rhône 2019
bottle price: $16

FREE EAST COAST SHIPPING ON ANY 12 BOTTLES