We often say an exceptional regional level wine is a mark of true winemaker skill. And today's Bourgogne blanc is as good as they come. Sofie Bohrmann's fancier wines are extraordinary, and worth every penny. But pound for pound, her humble Bourgogne blanc might be her most impressive cuvée.
It's a buck or two more than some standard Bourgogne blancs (and quite a bit less than those from the big names), but we think it's a tremendous value. From vines near Meursault, the 2018 Bourgogne blanc is a classy golden white Burgundy that you'd swear was from a village level plot.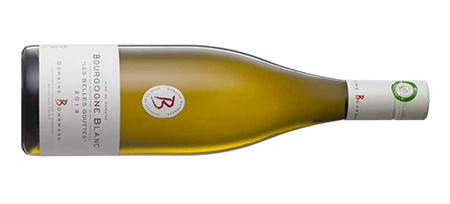 Domaine Bohrmann isn't a typical source. Formed in 2002 with just 1.5 hectares of vines, they have no other US importers, zero critical reviews, and a (very) hard-to-reach winemaker. Sofie splits her time between Burgundy and her native Belgium — we're not sure where she's been hiding, or why no other American importers have found her. But her wines are simply delicious.
Today's 2018 Bourgogne blanc comes from 40 year old vines, giving the wine an intense, distilled mouthfeel and excellent length. The nose is chalky, floral, and elegant, and calls to mind Meursault — indeed the vines are not far from the famous town. The mouth bursts with yellow fruit, tension, crème brûlée, sucrocité and depth.
In short, we drink a lot of Bourgogne blanc — and these days, this is the one that impresses us the most.
____________________________
Bohrmann Bourgogne blanc 2018
bottle price: $35

FREE EAST COAST SHIPPING ON ANY 12 BOTTLES